Hot Designs provides excellence in branding, web design, event promotion, email marketing and more. Always striving for better creative, intelligent solutions that get results.
Newest Work and Highlights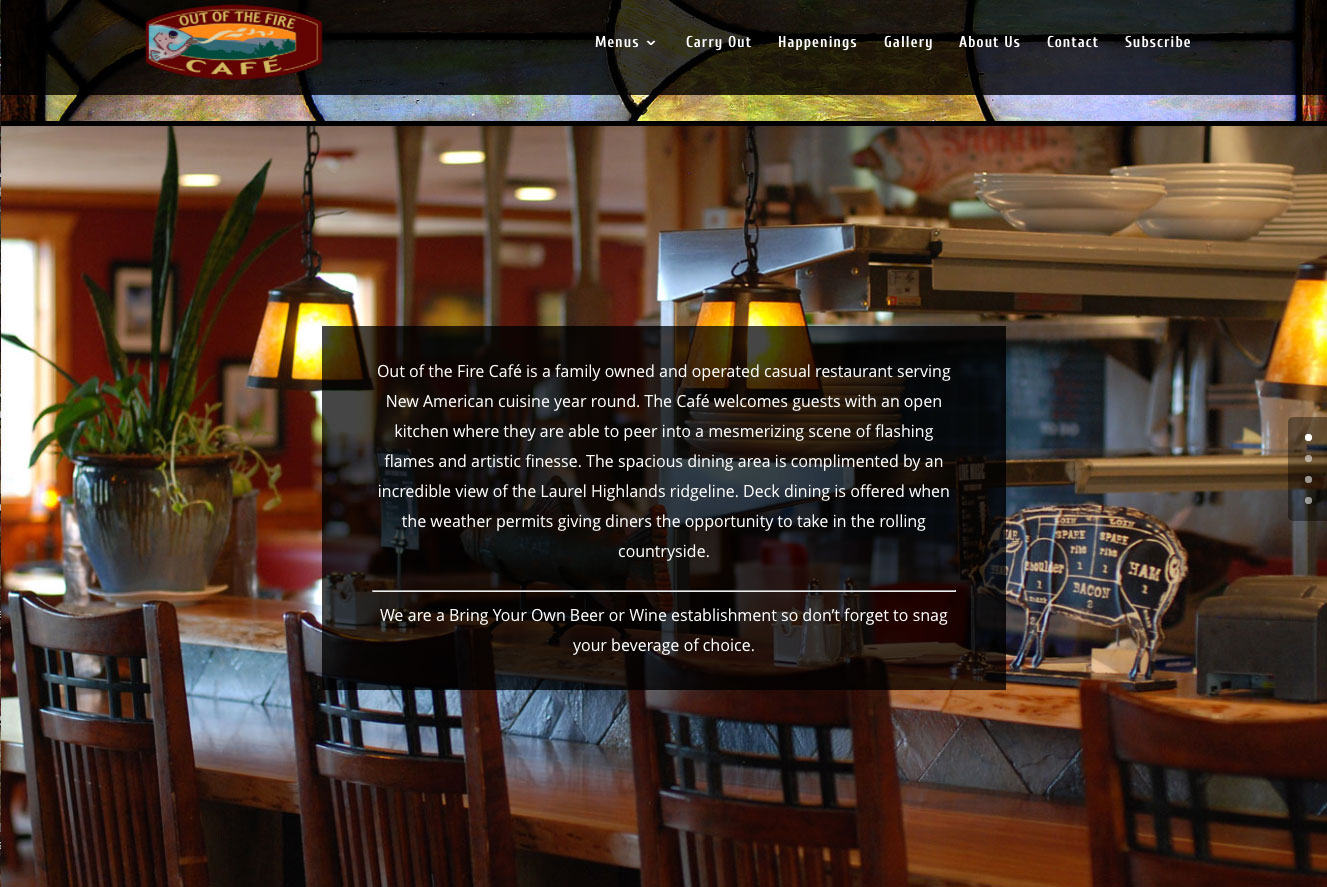 Out of the Fire Cafe is a very delightful restaurant tucked into the Laurel Highlands, about an hour east of Pittsburgh. We created a brand new mobile friendly website, with a lot of new photography, and great new design. Hot Designs has created posters, menus, shirts for sale at the cafe, and much more with this long standing client of Hot Designs.